Creating a new applicant's account (OSF Editor's account)
On the login page, click on For Application Editor only: create an account.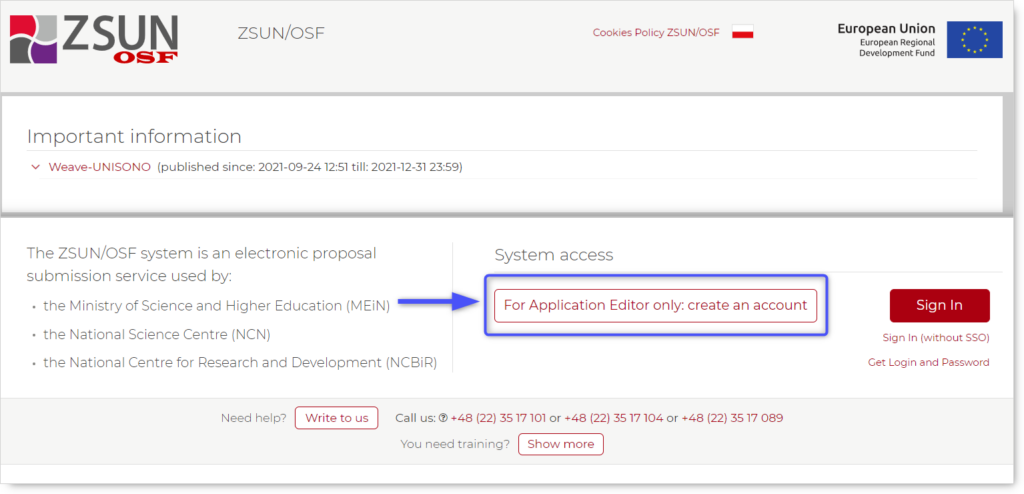 You must then complete the Registration of a new applicant form. Your personal data, a username and a password are required.
The password must contain at least 8 characters, including:
one lower case letter,
one upper case letter,
one digit.
The password field is case sensitive. If you find it difficult to create a password that meets all of the requirements outlined above, click on the Suggest password option.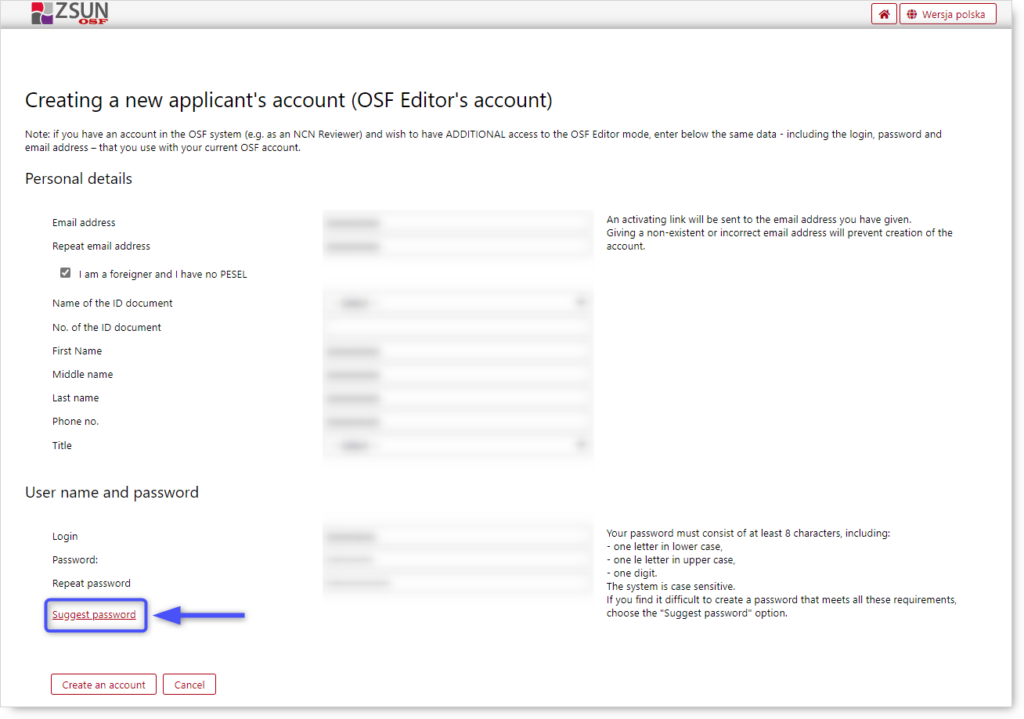 After completing all fields in the form, click on Create an account.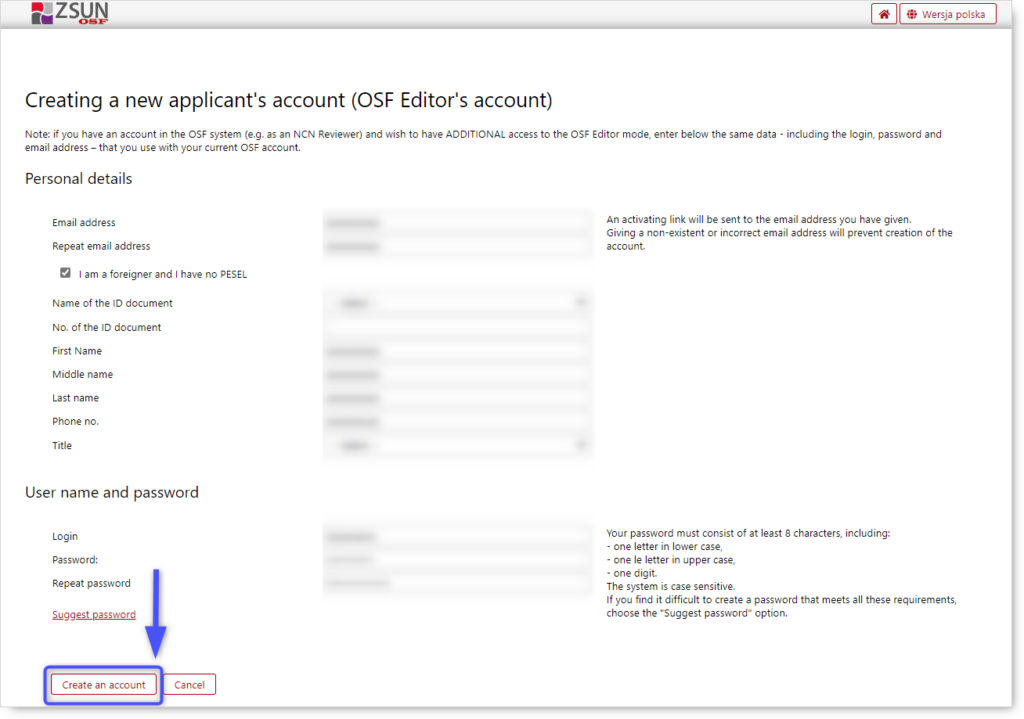 An activation link will then be sent to the email address you have entered. After your account is activated, you can log in and begin submitting applications.